Indoor Air Quality
A critical aspect of installing  heating and cooling systems is ensuring air quality through the use of humidifiers, dehumidifiers and air cleansing components. "Good" indoor air directly effects your health including allergies, asthma, respiratory issues, and dry skin and thus the overall quality of your life!
With over 30 years of experience in providing healthy indoor air quality in small homes to large commercial buildings, Clauss has the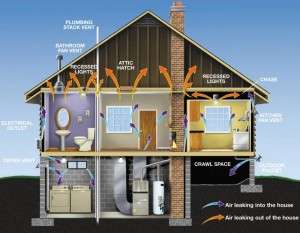 expertise to install air conditioning and heating systems that will ensure a healthy home for you and your family.
To accomplish this, we design and install a system that is precisely the "right one" for your climate and home and we use only the best, most reliable air quality manufacturers in the industry: Aprilaire and Honeywell!
And it is good to know that we are not only concerned about your health and comfort after the installation: most of our residential systems are installed in one day or less. So we are in and out "of your hair" and get your new air conditioning or heating system up and running as quickly as possible.
Who needs the stress and aggravation of an installation going on for days? Well, with Clauss Air Conditioning and Heating, you will never have to "lose any sleep" over that!